Hubei enterprises go global to drive international production capacity cooperation
At present, the projects of international production capacity cooperation in Hubei have amounted to 43, among which, 40 projects are placed along the countries and regions along "One Belt and One Road" initiative, with a total investment of 14 billion U.S.dollars. How did the Hubei enterprises seize the opportunities to drive the international production capacity cooperation? They have found their own ways.

  Editor: Ruan Xinqi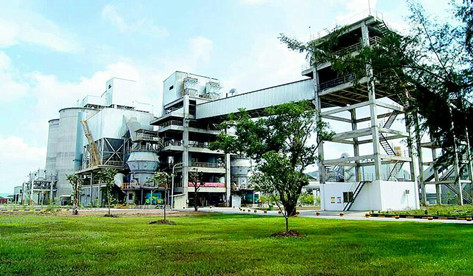 Highlights
1

Excessive capacity does not completely mean outdated.

2

Built overseas plants to cut cost, enhance competitiveness.

3

Open European markets through mergers and acquisitions.

4

Eye on international markets, both US & Europe and Africa.

5

Gang up to undertake projects along "Belt and Road".
Representative enterprise: Huaxin Cement Co., Ltd
In 2015, the production value of cement in China amounted to 2.4 billion tons, which led to serious overcapacity and the industry loss rate of more than 35 percent.
"Compared with severe domestic economic situation, the overseas plants are the new profit points," Li Yeqing, president of Huaxin Cement Co., Ltd introduced, adding that in 2013, the company built a production line in Tajikistan, which opened the prelude to brisk sales of cement in this country and the price was as high as two to three times of that in China.
As of January of 2016, Huaxin has cumulatively manufactured 1.5 million tons of cement, profits and taxes neared 200 million somoni (1 Tajikistani somoni equals to 1.3274 yuan), as well as provided jobs for 400 locals.
Li Yeqing said that the second phase project in Tajikistan has entered debug, while the third phase project are being prepared. In addition, the plants in Cambodia and Kazakhstan were also set up.
During the period of the 13th Five-Year Plan, Huaxin will strive to put ten overseas plants into operation.
Despite iron & steel, cement and plate glass all belonged to excessive production capacity in Hubei, they were heavily in short supply in some countries. Going global could realize de-capacity, cost-saving as well as help those countries establish a more complete industrial system, enhance maufacturing capability and solve employment problems, according to Hubei Economy and Information Technology Commission.
Representative enterprises: Angel Yeast Co. , Ltd; Yulu Auto Parts Manufacturing Co. , Ltd; J.S. Machine; WISCO
As the leading enterprise in yeast industry in Asia, and the third-largest yeast company in the world, Angel Yeast Co. , Ltd conducts business in more than 140 countries and regions worldwide.
In 2013, the company's plant in Egypt with investment of 80 million U.S.dollars was put into operation.
Angel Yeast introduced that abundant resources, cheap natural gas and convenient transportation were the reasons for them to establish the first plant in Egypt.
In July last year, Angel Yeast started the construction of the second overseas plant in Russia with an investment of 463 million yuan.
For the sake of lowering transportation cost and using the cheap labour force, the Yulu Auto Parts Manufacturing Co. , Ltd in Shiyan will invest 50 million U.S.dollars to set up plant in Laos, so as to further enhance the product competitiveness.
Li Jian, the president of J.S. Corrugating Machinery Co., Ltd (J.S. Machine), said that the increasing labour cost made their businesses face with severe challenge. In order to resolve the dilemma, the plants in Vietnam and India were operational. In 2015, J.S. Machine realized sales revenue of more than 5 billion yuan, among which, the overseas plants accounted for a half.
Building plants overseas could also help the enterprises avoid anti-dumping and anti-subsidy investigations, ease trade friction, lower cost, the related personnel of WISCO said.
Representative enterprises: Wuhan Qdone Investment Co., Ltd; WISCO; Tri-Ring Group Corporation
In 2015, Wuhan Qdone Investment Co., Ltd entitled a shareholder of Carat Group, thereby becoming the first Hubei enterprise engaging in the field of high-end car modification.
WISCO and Tri-Ring Group Corporation have tasted the sweetness of mergers and acquisitions, through which, they mastered the high-end technologies and improved competitiveness in the world.
In 2013, WISCO took over the global business in laser welding of ThyssenKrupp (TK), an old well-known company in Germany, while its financial crisis. After two years of efforts, the company has occupied a market share of 42 per cent in Europe and America.
In the same year, the Xiangyang Auto Bearing Group Corporation, an operating unit under Tri-Ring Group Corporation, took over Poland's largest bearing enterprise KFLT and won the core technology in research and development and manufacturing of cars bearing, rapidly becoming supplier of the famous band Daimler.
In 2014, the Poland branch of Tri-Ring Group realized sales volume of 560 million yuan, profit grew by 52 percent year on year.
Representative enterprise: Humanwell Healthcare Group Co., Ltd
"Whether it is the US & European markets, or the African market, the company should have strength to try, " Wang Xuhai, the president of Humanwell Healthcare Group Co., Ltd said.
Between 2009 and 2010, Humanwell set up R & D center and sales team in the U.S. And in May of 2015, it certified by the U.S. FDA at an outstanding performance, becoming the first FDA-cleared preperation enterprise in Hubei.
In 2015, Humanwell achieved sales of more than 50 million U.S.dollars in US market, listed among top 3 of the soft capsule suppliers. It is expected that the sales in this country will break through 200 million U.S.dollars.
When it came to the African market, Humanwell invested 300 million yuan in building factories in Mali in 2013, making the project a modern large pharmaceutical plant with most investment and largest scale in western Africa from China.
"The Mali plant faces the whole west African market, " Wang Xuehai said, adding that an annual sales of 400 million yuan was expected to reach after the plant to be operational, and another plant in Ethiopia with an investment of 300 million yuan is being planned.
Representative enterprise: Gezhouba Construction Group Corporation (CGGC)
With an annual turnover of more than 5 billion U.S.dollars, the foreign project contracting is always one of Hubei's key strengths, ranking the forefront of the country.
As the leading enterprise, CGGC accounts for a half of Hubei's foreign project contracting business.
"Through participating in the infrastructure construction in the countries and regions along "One Belt and One Road" initiatives, the enterprises engaging in building, engineering machinery, etc, will gather together to enter the overseas markets," Zhang Zhiping, the head of human resources of the CGGC project department in Pakistan, introduced.
Dubbed Three Gorges Project in Pakistan, the N-J Hydropower Station was signed at a contract price of 2.47 U.S.dollars. It has driven five Hubei construction enterprisess to undertake the related business, contract amount exceeding 500 million U.S.dollars.
It was introduced that the overseas business undertaken by CGGC every year could reach billions of U.S.dollars. It has driven 20 Hubei enterprises to gang up when go global. "Build by Hubei" has become a shiny brand along the "One Belt and One Road" initiatives.
To implement the international production capacity cooperation is an important step to de-capacity, de-stocking, cut cost and make up short, as well as is beneficial to expand the scale of Hubei enterprises, perfect local industrial systems and increase jobs and revenue.
Photos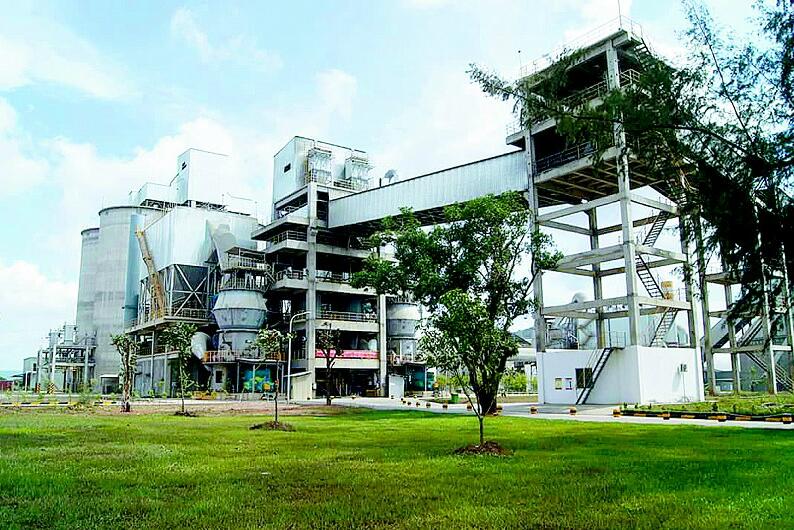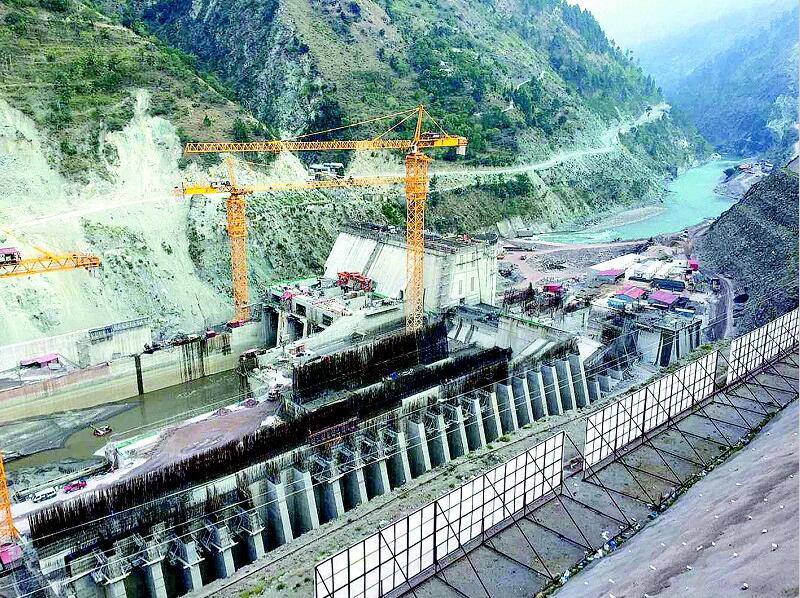 Related Links
Review