Convenient Transportation
Source: hubei.gov.cn
The special geographic location made Hubei as the largest comprehensive transportation hub in Central China, which bridges the east and west, the north and south.
The railways of Beijing-Kowloon, Beijing-Guangzhou, Jiaozuo-Zhicheng and Zhicheng-Liuzhou cross Hubei from north to south, and the railways of Wuhan-Danjiangkou and Xiangyang-Chongqing go through Hubei from east to west. The expressways of Beijing-Zhuhai, Shanghai-Chengdu, Yichang-Huangshi, Huangshi-Huangmei and Wuhan-Shiyan form a net in Hubei. The in-progress high speed railways connecting Beijing and Guangzhou, Shanghai and Chengdu join in Hubei. The largest river-port and airport of Central China lie in Hubei.
Wuhan Railway Station
Central hub of Chinese high speed railway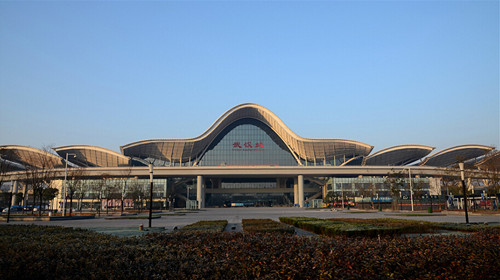 Wuhan-Guangzhou high speed railway is running at the highest speed in the world. To be the first into the era of high speed railway, Hubei has the total railway mileage of 3,300km.
Wuhan Tianhe Airport
The largest airport in central China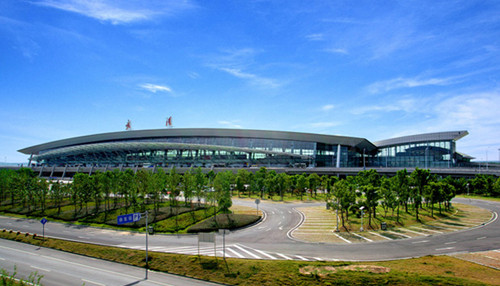 After the completion of the third terminal of Wuhan Tianhe Airport in the year of 2014, the annual passenger capacity of the airport would reach 38 million.
Related: Direct flight between Wuhan and Australia to be launched
Wuhan New Port
The largest river port in the hinterland of China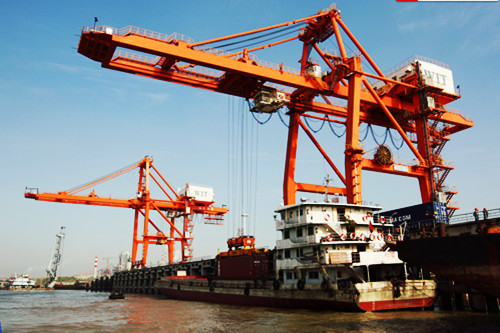 By the year of 2010, Wuhan New Port has become the first river port with the cargo volume reaching 100 million tons in the middle and lower reaches of Yangtze River. It is estimated that the annual cargo capacity of the port could exceed 430 million tons by the year of 2030 and Wuhan will become the shipping center in the middle reaches of Yangtze River.
Related: Yangluo Port approved as designated port of imported fruits
SEARCH the SITE
Visiting Hubei