Railway
Source: hubei.gov.cn
The special geographic location made Hubei as the largest comprehensive transportation hub in Central China, which bridges the east and west, the north and south. The railways of Beijing-Kowloon, Beijing-Guangzhou, Jiaozuo-Zhicheng and Zhicheng-Liuzhou cross Hubei from north to south, and the railways of Wuhan-Danjiangkou and Xiangyang-Chongqing go through Hubei from east to west. The in- progress high speed railways connecting Beijing and Guangzhou, Shanghai and Chengdu join in Hubei.
Wuhan railway station---the central hub of chinese high speed railway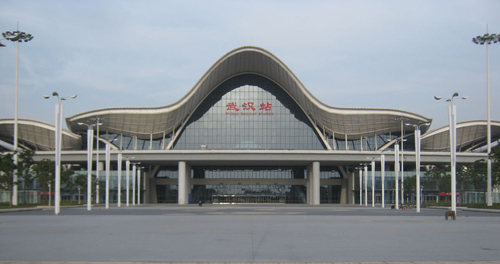 Wuhan-Guangzhou high speed railway is running at the highest speed in the world. To be the first into the era of high speed railway, Hubei has the total railway mileage of 3,300km.
SEARCH the SITE
Visiting Hubei