HOME >> Facilities
Yichang Planning Exhibition Hall
Source: hubei.gov.cn 06/02/2016 03:06:30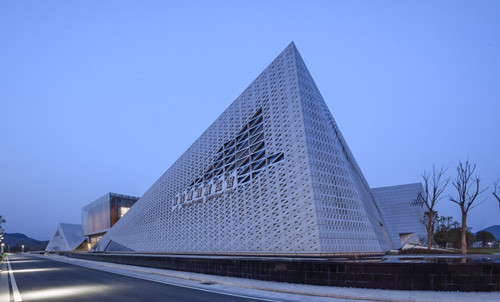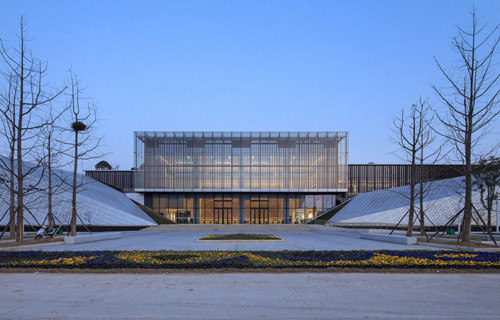 Planning Exhibition Hall is located in Yichang Yichang District core area, land area of about 30,000 square meters, ground floor area of about 15,000 square meters, the main building height of 23.6 meters. The main building on the ground layer 2, layer 3 locally, the local underground 1 layer. Planning Exhibition Hall as an important marker of Yichang District, which is located in the heart of the new district, to be seeking Square and the surrounding planning cypress Linhe Wetland Park is completed, considerable water south, west to viewing, East, North impressive mountain.
Yichang Planning Exhibition Hall binding surrounding mountain environment and take advantage of field length and width, the body was fully developed the potential ups and downs, stretches echoes in the mountain at the same time, it adds to the richness and spatial changes in the flow line. With the elevation difference, respectively, can achieve an interior courtyard, a large exhibition hall, second floor platform and a roof garden.
Architectural forms with the surrounding landscape echoes, as if several overlapping peaks of the mountain. Landscape design continues the image of the mountain motif, echoing with a large area of grass and building ramps. Visitors walking in and outside the building, like climbing viewing, do not have some fun, thereby forming a dialogue between man and architecture, architecture and the environment. The main building presents a silver-white luster, like a dark green jade contrast among the mountain overlooking the time. This reflects the "walking Yichang, Yiling Yu pick up" design theme.
SEARCH the SITE
Visiting Hubei