HOME >> Facilities
Wuhan Qintai Piano Museum
Source: hubei.gov.cn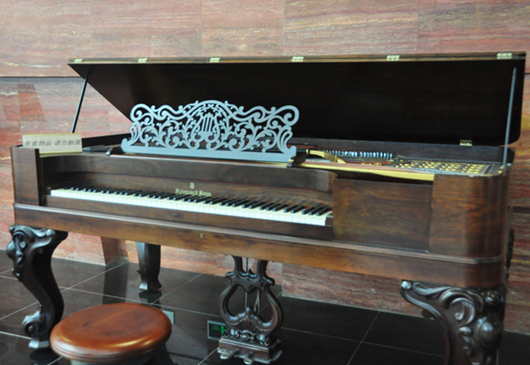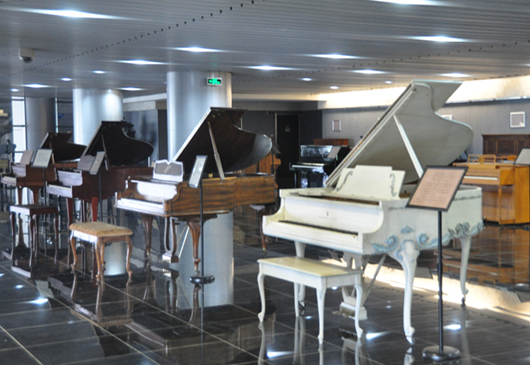 Located on the first floor of Qintai Grand Theater, Wuhan Qintai Piano Museum was opened on August 10, 2014. So far, it is the only piano museum in China that allows visitors to play the pianos on display.
In the 2000-square-meter exhibition area, over 100 various styles of pianos produced during 1840-1930 are on display.
For He Lijun, founder of the museum, these pianos are not only for collection, he also devotes to piano rebuilding, which allows an ancient piano to restore its original state. "The piano rebuilding technology helps most of the pianos in the museum become qualified for performance." He added.
Address: 1st floor of Qintai Grand Theater, 7 Zhiyin Road, Hanyang District
Opening time: 13:00-17:00 p.m. (Tuesday-Friday); 9:00 a.m.-17:00 p.m. (weekend), close on Mondays
Ticket: 20yuan/person
(hubei.gov.cn by Mao Huifang)
SEARCH the SITE
Visiting Hubei