HOME >> Facilities
Bookstores in Wuhan
Source: hubei.gov.cn
1. Xinhua Book City (新华书城)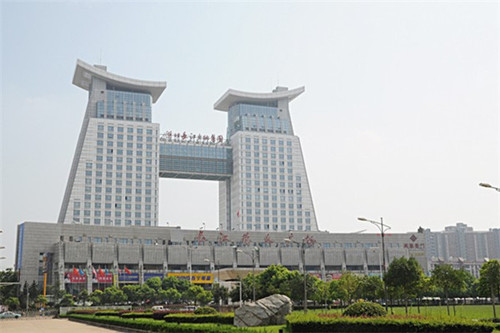 Xinhua Book City, whose former is Chongwen Book City (崇文书城), Xiongchu Avenu (Xiongchu Dajie) (Near Loushi South Road (Loushinanlu), about 3km east of Wuchang Train Station). Wuhan's best (or at least biggest) book and map store. It occupies the 3rd floor of a huge building. The place is huge. Most books are categorized by topics, but there are also sections dedicated to specific publishers. Most books are of course in Chinese, but a foreign traveller may be interested in their well stocked map department. Among other products, they carry a series of road atlases for most of China's provinces and autonomous regions, suitable for both drivers and bicyclists. There is also an Internet cafe on the 4th floor.
2. Guanggu Book City (光谷书城)
Guanggu Book City (光谷书城) (Guanggu Shucheng), Guanggu Plaza (J). Another major book store, next to the numerous shopping malls of Guanggu Circle (Guanggu Guangchang). Has a small section with books China in foreign languages (mostly English), and books for foreigner studying Chinese. This is the part of the city where all the universities are, so if you look like a Westerner, you'd occasionally encounter a student who'd like to practice his/her English.
3. Hubei Province Foreign Languages Book Shop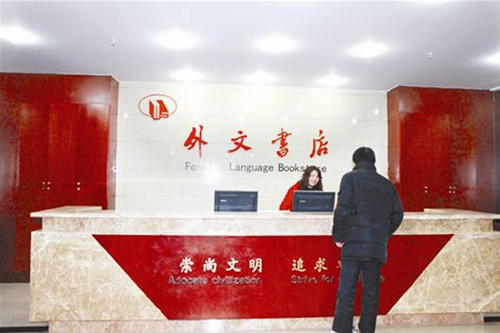 Hubei Province Foreign Languages Book Shop (外文书店) (Waiwen shudian), Zhongnan Road (Just north of Wulou Road, no English sign). Another big book shop. The "foreign languages" in its name seems to refer mostly to the textbooks and dictionaries of foreign languages for the Chinese audience and the books translated into Chinese from foreign languages, but they carry some literature in English as well.
4. Xinhua Bookstores
Xinhua Bookstores (新华书店). There are also a few large Xinhua Bookstores throughout the city.
5. Sisyphe
Sisyphe opened a franchise in Wuhan on October 30. Located on the third floor of Section G at the Wuhan Livat Shopping Center, Sisyphe offers more than just books; rather, it offers an experience. This is just one of many bookstores working to adapt to the changing landscape of the local business market.
Sisyphe features a 300-square-meter reading area, a 100-square-meter area for visitors to relax and enjoy a cup of coffee, and an 80-square-meter children's play area.
Sisyphe is not the only outstanding local bookstore working to become a part of the local commercial landscape. In 2010, Depa & Rainbow Book Shop settled in Wuhan Tiandi. In January of this year, Beyond Book Story opened in Hanyang Renxinhui Shopping Center. And, just two months ago, Hankou Bookstore opened its doors in the Hankou Streets area at the Garden Expo.
The map on the right shows the location of some excellent local bookstores situated in major commercial zones.
Experts say that there is an increased demand for shopping centers to introduce new cultural elements in order to increase their value and provide services beyond shopping. For bookstores, this works out well, for the thriving commercial areas tend to offer much more foot traffic than some of the places which bookstores have traditionally called home. This is a win-win situation for shopping centers and bookstores.
6. Time Book Shop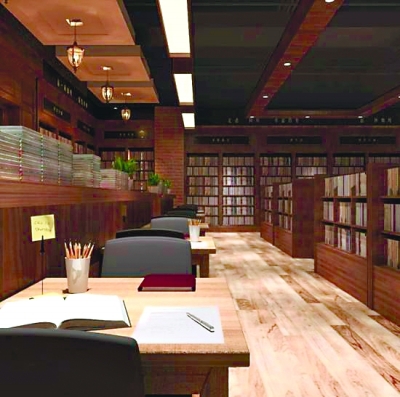 On April 30, Time Book Shop opened in Chongwen Bookstore. This shop is open until midnight every day. Covering an area of 450 square meters, it is a quiet and comfortable place where people can read peacefully and relax.
This is Wuhan's newest book shop to offer service until midnight. In addition to the book shop, there is also a café, living center, art salon, and cultural hall. Most of the books here are focused on the humanities. It is reported that Time Book Shop will host weekly reading activities to promote reading in this city.
SEARCH the SITE
Visiting Hubei