HOME >> Facilities
Hubei Theater
Source: Hubei Department of Culture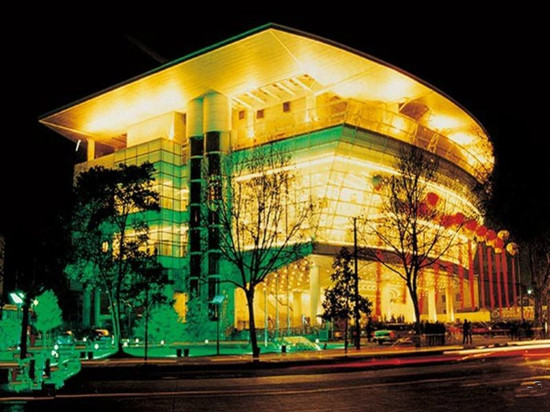 Introduction
Hubei Theater is located in the famous 1911 Revolution Memorial Park and featured by convenient traffic and thick trees, with an area of 40,000 square meters and 1407 seats. The stage and related facility is complete, consisting of theater, underground garage hall, inner court-style plaza, outdoor green square and four surround-sound movie theaters, two viewing lounges and a coffee and fast-food restaurant. The theater has become a big attraction in Wuhan, Hubei and the exchange window for culture and art.
The whole stage is equipped with the high-tech facility of modern technology, 48 electric and manual dual booms and light, sound systems controlled all by the computer and STAND520I heat tracking controller. The machinery electrical system and equipment control system can meet the performance needs of different levels in an all-round way.
Address: No.1, Xichangkou, Yuemachang, Wuchang district, Wuhan, Hubei
Postal Code: 430060
How to get there:
Take bus 10, 61, 108,222,402,411,503,519,522,536,537,542,556,715,806,905 to Yuemachang bus stop.
SEARCH the SITE
Visiting Hubei