Xiaogan Hi-tech Industry Development Zone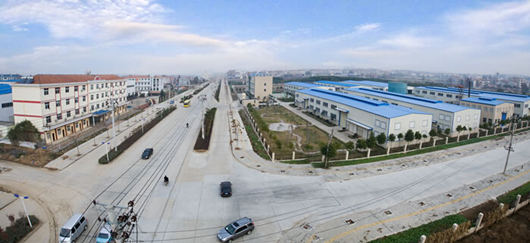 Introduction & Location
Xiaogan Hi-tech Zone's upgrade to National High Technology Industry Development Zone was approved by the State Council of China in September, 2012, which located beween Wuhan and Xiaogan, with an area of 80 square kms .
Advantages
At present, Xiaogan New and High-tech Industry Development Zone is building three leading industry clusters of optoelectronic information, advanced equipments manufacturing and automobile and components, promoting two traditional industry clusters of food processing and textiles and apparels, developing new and high technical industries of biomedical, new materials and new energy etc., which attracted many of the world's top 500 enterprises such as Japanese Yazaki, Japanese Panasonic, American Parker, French Renault and German Siemens and some state-owned enterprises, quoted companies and leading enterprises of its industry such as China Aerospace Science and Industry Corporation, China South Group, Yellow Crane Tower Technology, Huagong Technology Group, Shanghai Wicresoft Group and Shenzhen Haiwang Group etc..
Xiaogan Hi-tech Zone is one of the first provincial zones set up in Hubei Province. Since its establishment, Xiaogan Hi-tech Zone entered the "first phalanx" rapidly through effective aggregation of external elements, constant stimulation of endogenous motivation and accelerated release of innovation vitality and was assessed as national demonstration base of civil-military integration industries, national new demonstration base of industrialized industry and cooperation base of international science and technology by national ministries such as the Ministry of Science and Technology and the Ministry of Industry and Information Technology etc..
SEARCH the SITE
Visiting Hubei