Wuhan Economic & Technological Development Zone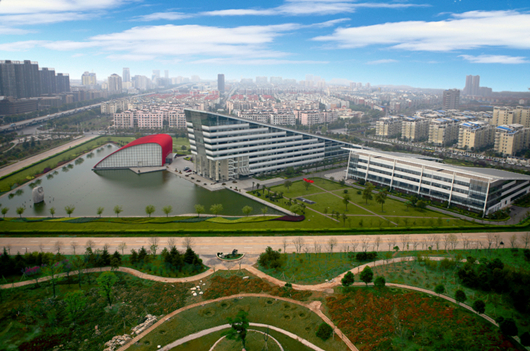 Introduction
Establishment:
Starting construction in May 1991, Wuhan Economic & Technological Development Zone(WEDZ) is a national level development zone approved by the State Council of P.R.C. in April 1993. Under the approval of state Council, WEDZ established the export processing zone in April 2000. In August 2006, the zone was approved as the National Level Automobiles and Parts Export Base by the Ministry of Commerce and National Development and Reform Commission.
Location:
WEDZ is located at southwest of Wuhan City between middle ring and external ring of the city road, around 30 min drive to the port and railway station, 40 min drive to the airport. The zone is 200sq.km with a very favorable geographical position and spacious space for development.
Geology:
WEDZ is on the Yangtze River III terrace which is mainly composed of clay soil about 18-30 meters thick. The average ground bearing is over 30t/㎡. Hydrology and engineering geology condition is appropriate for various industrial uses.
Industry Cluster
WEDZ has its own distinctive characteristics in industry cluster, with complete industrial chain. There are two pillar industries automobile and electronics; and four leading industries, i.e. packaging, food & beverage, biopharmaceutical, new energy and new material.
Automobile Industry:
Wuhan Economic &Technological Development Zone was established as a national level Development Zone initially because of the automobile manufacturing industry located here. As one of the most concentrated automotive industrial areas in China, we have the headquarters of automotive makers such as Dongfeng Motor, Dongfeng Peugeot citroen Motorand Dongfeng Honda Motor, 6 automobile factories including DPCA, Dongfeng Honda, 16 automobile R&D centers including Cummins R&D, as well as 180 automotive parts manufacturers including Visteon, Lear, etc.
Electronics:
WEDZ is one of the main manufacturing bases of LCD monitors and air conditioners in China. The total annual capacity of Wuhan Top Victory Electronics is 20 million LCD monitors. Meiko electronics (Wuhan) can produce 570,000 square meters of epoxy printed wiring board a month. Midea, Haier and GREE can produce 12 million air conditioners, 2 million water heaters and 1 million refrigerators a year.
SEARCH the SITE
Visiting Hubei