Hubei Dinglong Co., Ltd
Source: 09/12/2016 05:09:50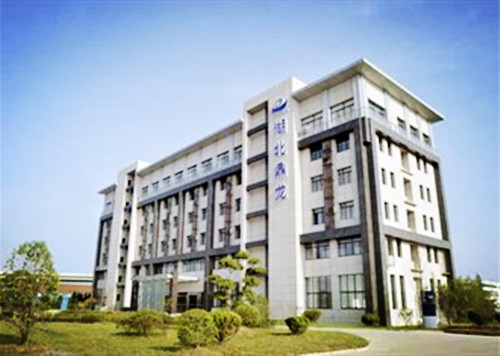 Hubei Dinglong Co., Ltd was founded in July 2000. Since its establishment it has being specialized in chemical new materials, printing supplies, integrated circuit materials and cloud printing market development. During the 16 years' development in this industry, Hubei Dinglong has been awarded as National High & New Tech Enterprise, National Innovation Enterprise, and successfully been listed in Growth Enterprise Market of Shenzhen Stock Exchange in 2010. Today Hubei Dinglong has become a holding company of 12 subsidiaries, which are Hubei Dinglong Chemical Co.,Ltd, Hangzhou Chipjet Technology Co.,Ltd, Shenzhen Retech Technology Co.,Ltd, Ningbo Flexitone New Materials Co.,Ltd, Hubei Dinghui Electronics Material Co.,Ltd, Hubei Dinglong Love Visual Media Technology Co.,Ltd, Hubei Sanbao New Material Co.,Ltd, Nantong Longxiang Chemical Co.,Ltd, Zhuhai Mito Color Imaging Co.,Ltd, Zhuhai Kolion Tech Co.,Ltd, Zhuhai Dinglong new Materials Co.,Ltd, Shandong Kaiyuan Century Co.,Ltd.
As a public listed company, Hubei Dinglong has been adhering to the development strategy of "Serving international high-end users; Insisting on independent innovation; Pursuing to be world-class manufacturer". Through the continuous effort in the post-doctoral research station, and with the help of the innovation platform such as Hubei Enterprise Technology Center, Hubei Printing Supplies Engineering Technology Center, Hubei Dinglong has developed a series of high-tech products, including chemical Polymerized toner, System-on-a-Chip, CCA, Magnetic Carrier, PCR & DR , DYE, color maging cartridges, and etc. Till now there are totally more than 100 innovative items, of which 80% are pioneering in China and some broke the foreign monopoly. Hubei Dinglong Co., Ltd owns 214 IP Rights, including 120 invention patents, 15 international certification and 14 trademarks domestically and internationally. As the initiator of China CPT technology innovation strategic alliance, Hubei Dinglong drafted and set 5 industry standards national widely. The core product chemical polymerized toner won the prize of major technological invention in nationally information industry. With the over 10 years' experience, Hubei Dinglong has become the world's largest manufacturer of CCA, DYE and Permanent Violet RL, and the leading manufacturer of compatible color toner & color cartridges in the aftermarket in China.
In the future, Hubei Dinglong Co., Ltd will keep focusing on its core business block as always; penetrating to the industry downstream; and exploring the field of microelectronics materials and precision machinery to establish the "bipolar business mode" of developing in both office consumables and photoelectric materials industries.
Contact
Address:NO.1Dongjing River Road Wuhan Economic&Technological Development Zone WUHAN HUBEI
Zip code:430057
Tel:+86-27-59881888
SEARCH the SITE
Visiting Hubei